Get the Guide
Begin or continue YOUR »Learn Danish journey« today!
Say YES to receive the Guide to FREE resources for learning Danish.
Get the Guide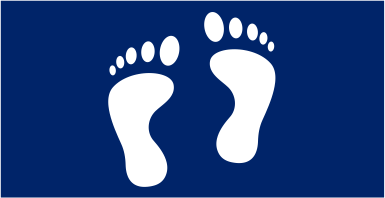 Walk & Talk because movement increases the impact of learning.
Pick up new Danish words as we Walk and Talk and use the vocabulary that you already possess.
Increase your pronunciation skills and your self-confidence, too.
Walk & Talk can be converted to 'Sit and Talk' and to "learning on location".
Let us meet in a context/ surrounding in which you want to learn useful or needed words, phrases and expressions. As fx
• in your office/ at your job
• in a café
• where you study.
You choose the topic and suggest the place where we'll focus on learning Danish.
Our Walk & Talk lesson can be unstructured or we can focus on asking questions and giving answers to fx:
• what is this?
• what is 'such a thing called'?
• will you spell it for me?
• whats ………….. called in Danish?
• what is you opinion on/ about …

• I like……………what about you?
Whatever pops up, we'll talk about.
Bring a notebook and a pen.
Danish lessons as
Walk & Talk or Sit & Talk

An opportunity for you who prepay for 20 hours and you can combine Walk & Talk with online lessons or other products as you wish.
Prices valid at Christianshavn in Copenhagen and my homecity Fredensborg:
Clipcard of 30 x 40 minutes
Online sessions will cost you 1 clip
On location will cost you 2 clip
We meet approx. 80 minutes for Walk & Talk
The above prices includes 25% VAT and are valid as per January the 30th 2020 for Walk & Talk Danish lessons conducted in a time slot between 8 a.m. and 8 p.m at Christianshavn or Fredensborg.
Prices other places than Christianshavn and Fredensborg, as per agreement.


If you only want to buy ONE
Walk & Talk or Sit & Talk
Price in Fredensborg * for approx. 80 minutes.
Price at Christianshavn/ in Copenhagen for approx. 80 minutes
The amount can be shared if you are a group who want my attention in an informal setting, as fx at a café.
Suggest a time slot convenient for you between 8 in the morning and 8 in the evening via info@learndanishwithease.dk
Other options for Learning Danish with Ease