Get the Guide
Begin or continue YOUR »Learn Danish journey« today!
Say YES to receive the Guide to FREE resources for learning Danish.
Get the Guide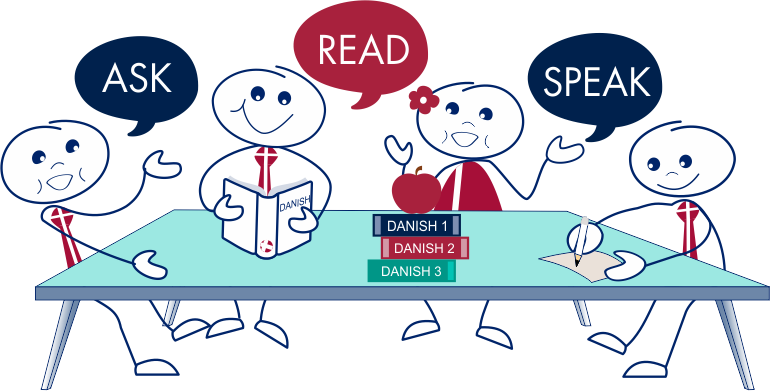 Ask, Read & Speak Danish is your opportunity to ask questions about the Danish language, improve your pronunciation by reading and to dare to use the Danish you already know, together with other dedicated Danish learners.
Being a participant qualifies you to apply for membership of the private Facebook group Active Danish Learners.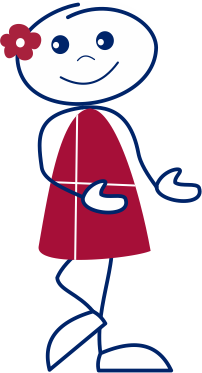 Get on the invitation list!
This opportunity is mainly for semi-beginners:

Get on the invitation list by clicking here.
Being part of one or more online Ask, Read & Speak Danish group lessons is a gentle way of getting into a good study habit while you find out if learning in a small group suits you – and – where you inch by inch experience the 'I can do it feeling' while you dare yourself to use the Danish words that you know that you know – while – learning more.
Get on the invitation list by clicking here.
Ask, Read & Speak Danish themes are choosen by me, Birgit Månestråle, or by you or another active Danish learner.
A theme can for example be
to read from a specific page in the book: På vej til dansk – trin for trin
to read from and talk about any learn-Danish-resource, e.g. Super G – grammatik med øvelser, Parlør dansk – at samtale på dansk  or one of your favorite resources.
Included in an Ask, Read & Speak Danish lesson is also a short introduction by you and the other participants.
A lesson lasts 60-90 minutes. 
Send your suggestion to a theme plus a suggestion to a weekday and time that suits you by clicking on the button below.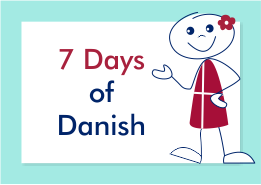 We can also plan a pre-meeting for you and others who have questions about the option: Master Basic Danish.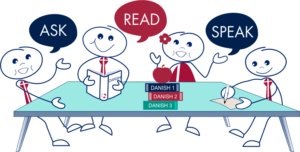 Ask, Read & Speak Danish lessons are conducted when 1-8 persons are interested.
Participation fee is DKK 420 per person.
We meet online via the platform Zoom.
When I have received your payment, I will send you a link, that gives you access to the online meeting room.
when you want to suggest a theme or when you want to know the upcoming dates.
Other options for Learning Danish with Ease